Exciting things happen in the world of video games every single day. Everything happens so quickly that it can be tough for a parent to keep track of. Between work, carting the kids to everywhere under the sun, cooking, cleaning, and maybe (just maybe) getting a chance to sleep for a few hours parents just don't have the time to keep up with everything happening in their child's hobby.
If the above paragraph describes you, then we have an answer for you. EFG is going to publish a digest of everything that you need to know  that happened in family gaming over the past week. So kick back with your morning coffee and enjoy!
Awesome Metroid fan movie released starring Jessica Chobot from Nerdist.com
Further proof has been provided that Nintendo needs to work on movie deals for some of its properties. Take a look and judge for yourself.
Activision Blizzard Purchases the Company Behind Candy Crush
Activision Blizzard is a giant in the gaming industry. They are responsible for some of the biggest franchises in video games and don't really show any signs of slowing down. Their one weakness? They don't have a strong mobile presence. They certainly had the option to invest the money and time to build their own, but it turns out they just wanted to go buy one. They didn't exactly take the budget option either.
Instead, they spent 5.9 billion dollars to purchase King, the company responsible for Candy Crush and more than 400 million monthly users.
To put that into perspective: They spent almost 2 billion dollars more than Disney spent to purchase all of LucasFilms.
Activision Blizzard Announces TV and Movie Studio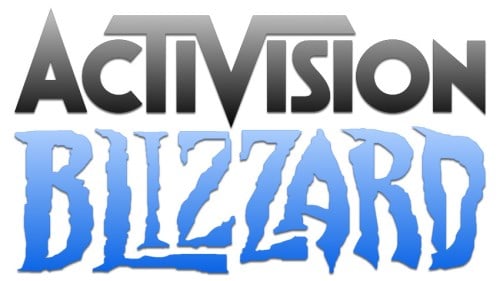 Activision Blizzard has been looking to spends some money recently. They have announced that they intend to open a film and television studio to produce scripted content for their various game properties. The projects they have announced so far include a Skylanders television series and a series of movies based on the massive Call of Duty franchise.
The Skylanders TV series is already in the works and is called "Skylanders Academy." It is going to be an animated feature that will include voice talent like Justin Long ("Alvin and the Chipmunks"), Ashley Tisdale ("Phineas and Ferb"), Jonathan Banks ("Breaking Bad") and Norm Macdonald (Saturday Night Live).
Super Mario Maker Updated
Super Mario Maker has gotten the update a lot of people have been waiting for. It was updated last week to include checkpoints. This might seem like a small change, but this gives level designers the opportunity to reward players for completing challenging sections of their levels.
Warcraft Movie trailer


Overwatch Confirmed for Consoles With a Spring Release Date!!
Activision Blizzard revealed a lot of details about their character based "Hero shooter" Overwatch.
Most relevant to us? It is a T for teen rating by the ESRB. Any time guns get involved it is possible for the rating to climb, but they managed to avoid it by not animating too much blood or gore. The character models are a highlight too as the female characters, that are often tough to expose kids to, are stylized and tasteful.
They also announced that the game will be released on PlayStation 4 and Xbox One with at a price of $59.99. The price itself isn't much of a shock; this is the standard release price for triple a games. What makes this a surprise is that Overwatch appeared to be a free to play game from the time it was announced. We won't really know which plan would have been better until the game is out, but this announcement should make people who dislike free to play models more comfortable.
World of Warcaft: Legion Gets A Release Window and An Opening Cinematic
The upcoming expansion to the smash hit World of Warcraft will release during the summer of 2016. It can't come quick enough though because WoW has been losing subscribers every month and expansions, typically, rejuvenate the numbers.
We also got our first glimpse at the cinematic trailer for the game which showcases teamwork between the Alliance and the Horde against the Burning Legion. Its an epic cinematic and it managed to bring my excitement level to a new peak. Take a look for yourself:
cheap bodybuilding equipment
hcg diet austin
bodybuilding coupon free shipping